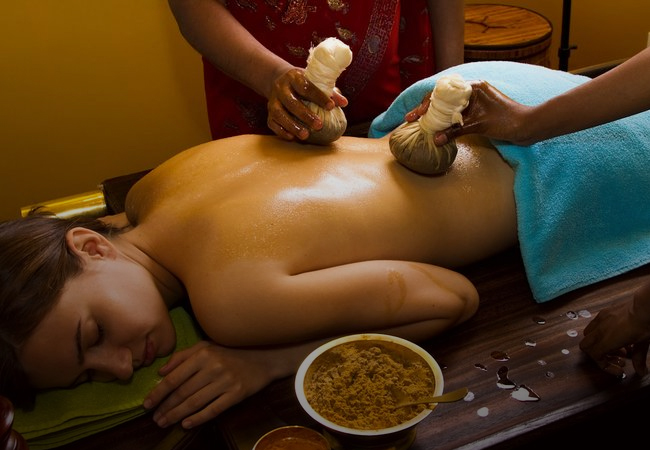 Full Body ● 75 minutes
Patra Pinda Sweda (Ela kizhi)
Home Ayurvedic Massage Service For Lower Back Pain, Sciatica, Arthritis and Frozen Shoulder
Old Price: ₹

0
Offer Price: ₹-1
You save: ₹1(5%)
Select Required Therapy
Select Session
Tired of tossing and turning in your bed at night due to painful bones and joints? It may be due to a severe and chronic back ache, joint pain, muscle catch, stiffness etc.
Here is an unparalleled treatment for your excruciating pain, stiffness and muscle catch in ayurveda, known as Patra Pinda Sweda.
Patra (leaves) Pinda (bolus - a small rounded mass of a substance) and Swedana (sudation). It is a treatment in which the leaves of the medical plants (Eranda - Ricinus communis, Shigru - Moringa oliefera, Dhatura - datura metel, Nirgundi - Vitex negundo) are tied into a bolus and rubbed in a synchronised manner over the pain afflicted joints or body parts. Dhatura has anti-inflammatory action and reduces rheumatism & gout. Shigru and Nirgundi does severe pain reduction and Eranda pacifies Vata Dosha.
This treatment is generally preferred in conditions of Vata morbidity or painful conditions involving vata dosha alone. Patra Pinda Sweda has to be taken in the absence of Ama.
Ama - अपक्व आहार रस इति आम ।
It is an undigested, unprocessed toxic substance formed due to the hypo-functioning of Agni which is not capable of nourishing the body, but vitiates Doshas and causes diseases. Agni, an important factor which does the digestion of the ingested food articles, helps to maintain the good health.
Features seen in a person due to Ama are: feeling of weakness, heaviness, laziness, Indigestion and excessive salivation, constipation, lack of taste and lethargy. In case of presence of ama, it can be opted after getting rid of Ama condition by taking few sessions of Choorna Pinda Sweda or Valuka Sweda or Udwartanam.
Patra Pinda Sweda is highly recommended in both musculoskeletal and neuro - muscular disorders. This therapy when skillfully taken in combination with other localised therapies such as Kati Basti (oil pooling for lower back) Greeva Basti (oil pooling for back of the neck) Janu Basti (oil pooling in knee joints) Prushta Basti (oil pooling for complete back) Abhyanga (Head to Toe Full Body oil massage) to yield magical results.
Indications:- Intervertebral disc prolapse or protrusion, Sciatica, Osteoarthritis, Chronic stages of Rheumatoid Arthritis, Cervical Spondylosis, Ankylosing Spondylitis, Frozen Shoulder, Hemiplegia, etc.
How is it done?
Therapist would initially provide 30 minutes of rhythmic medicated oil massage on the affected region.
Followed by 45 minutes of Potli Massage where a poultice consisting of medicine infused Vatahara leaves is rubbed and massaged, by our trained ayurvedic therapists, over the area allowing the heat and medicinal properties of the leaves to reach the muscles and joints.
Contraindications
Fever
Pregnancy
Diarrhoea
Fractures
Cold & flu
Extreme fatigue
Infectious diseases
High blood pressure
Hemorrhagic disorders
Certain cardiac issues
Inflammatory skin conditions
Products Used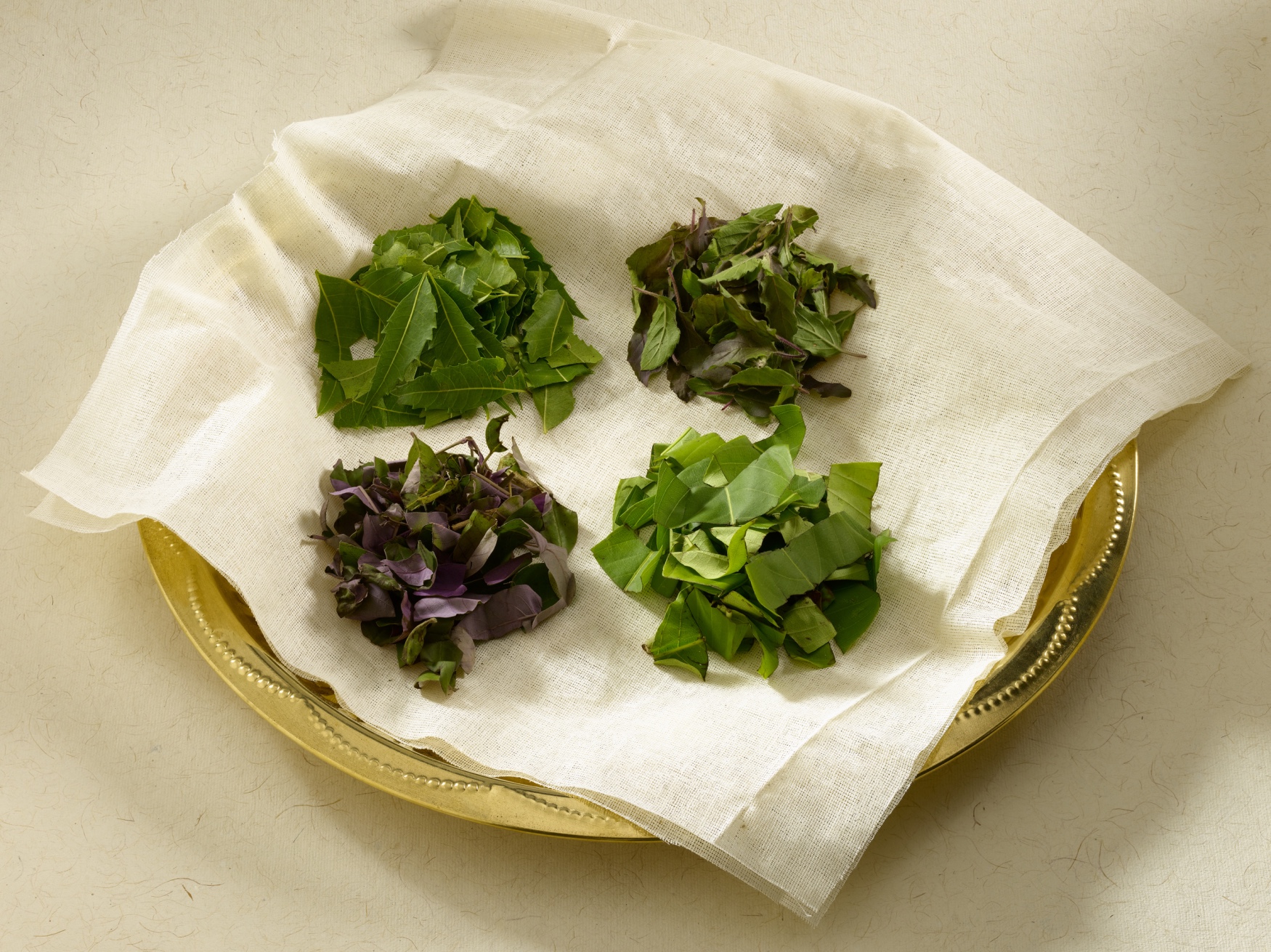 Medicinal Leaves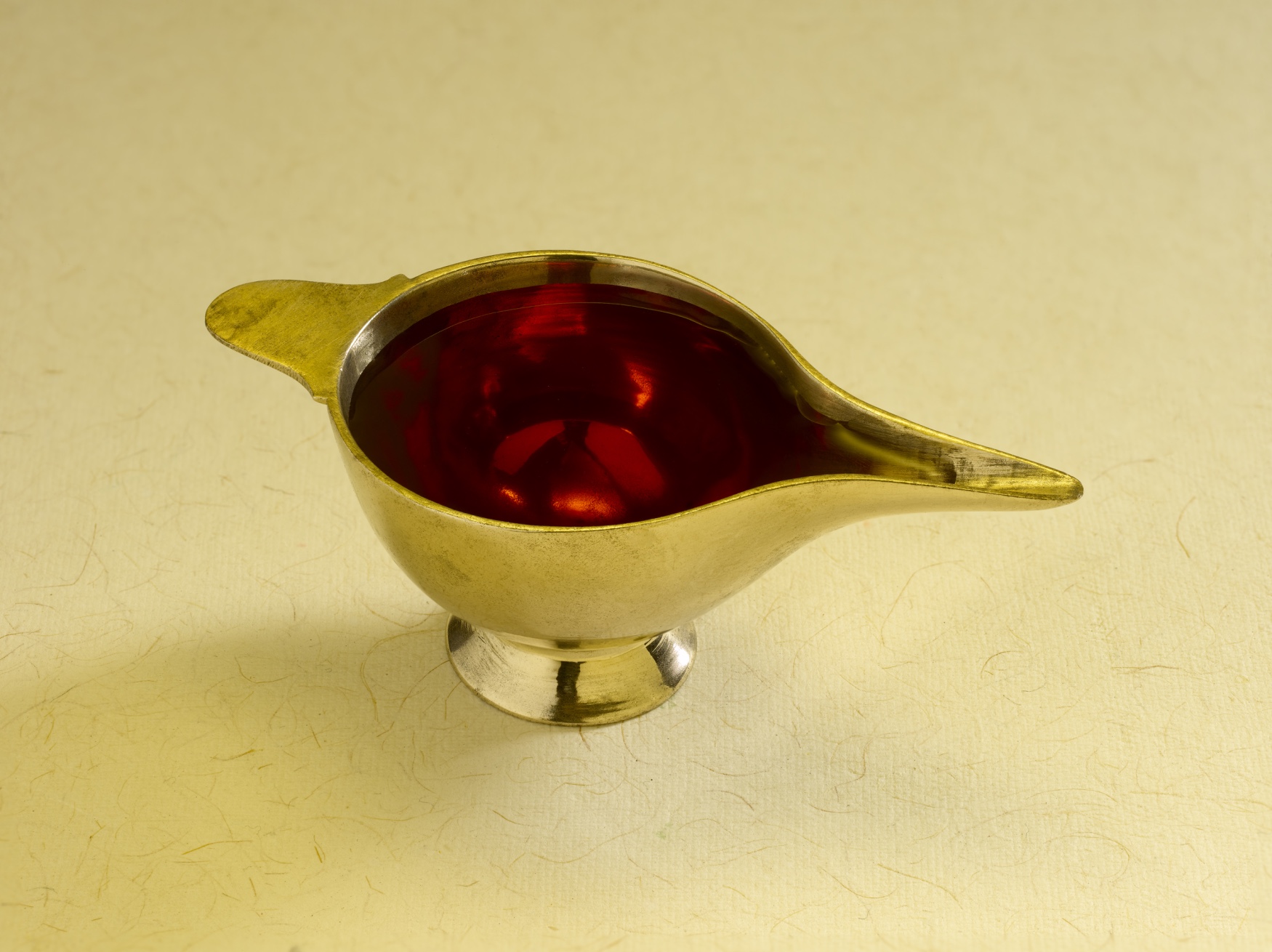 Herbal Oil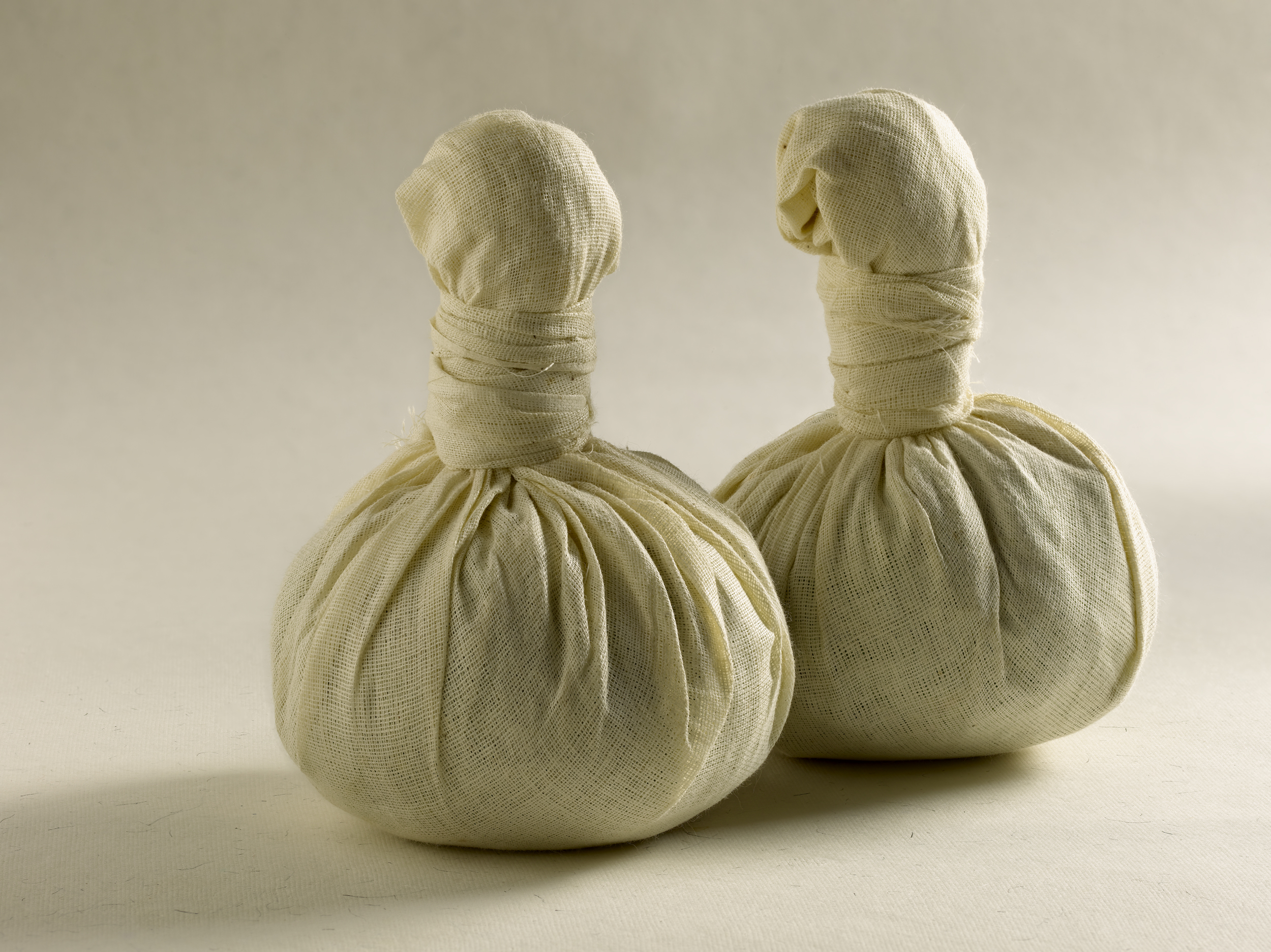 Kizhi